Rotating Feature Menu
The Oak Room likes to keep the menu fresh and interesting we rotate featured items weekly. Please click the link above to view this weeks menu.
Dining at The Oak Room
Our gourmet restaurant serves up lunch and dinner items Tuesday – Sunday. They also offer club events, tasting events, and happy hour specials. With a locally composed menu of sustainable farm to table cuisine and hand crafted cocktails that are sure to please the palate.
Catering at The Oaks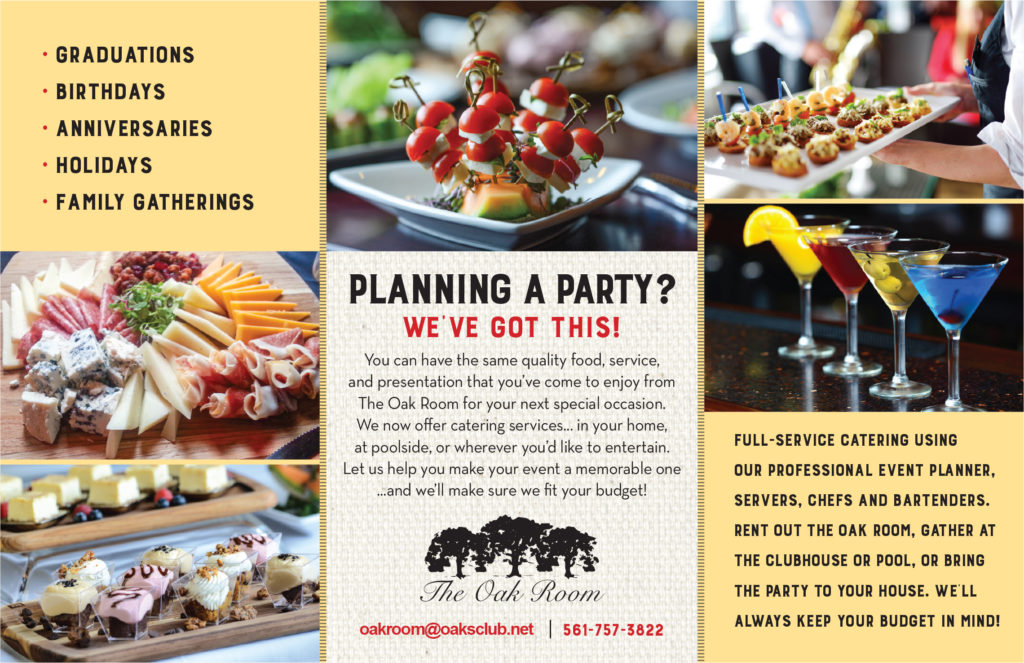 Equally important, we have full service catering available for on and offsite engagements.
More About The Oak Room
Follow Us On Facebook For Daily Specials
Register for Clinics, Classes, and Events from your mobile device!