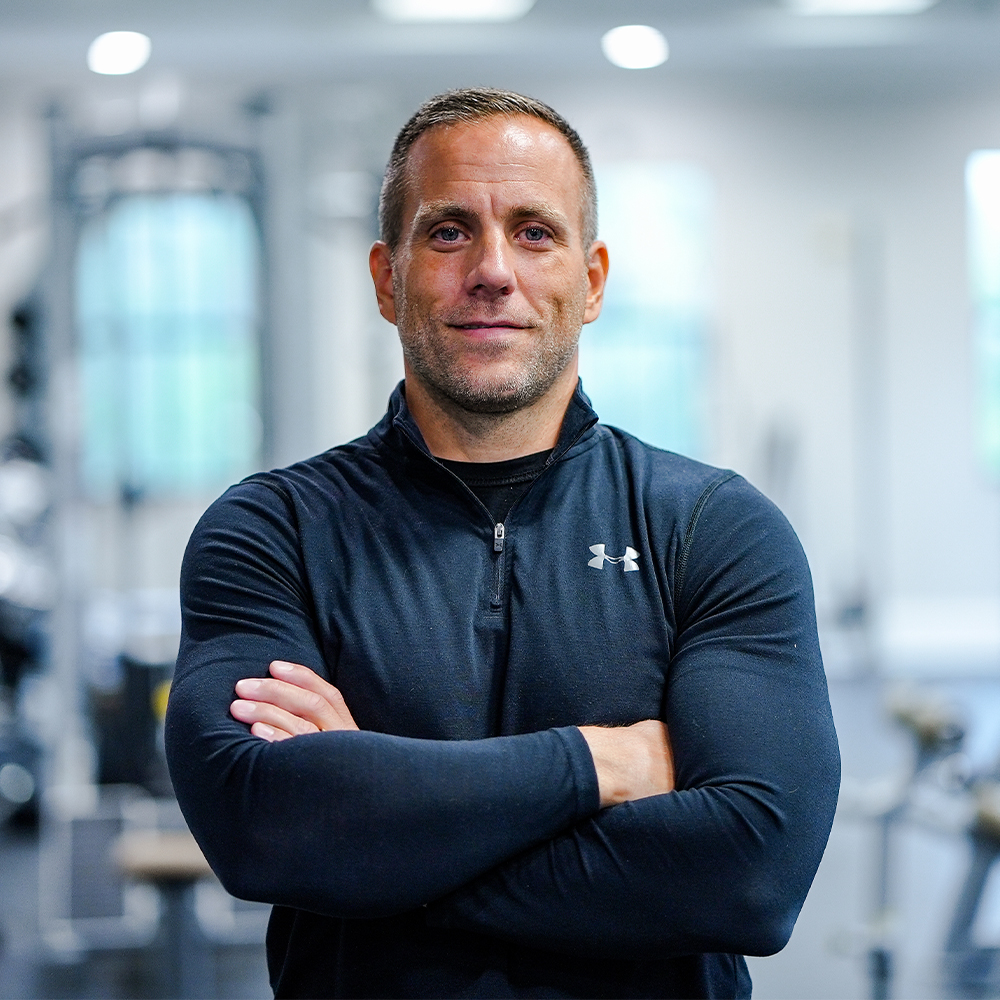 P.J. DeLuca
Director of Fitness
Over a 10-year career as a professional hockey coach, P.J. has helped develop collegiate and professional athletes; many today still play in the National Hockey League. Drawing from his experience as an athlete and coach, he takes a comprehensive approach to developing overall physical ability improving balance, stability, strength, and power. Each program is designed to your specific goals and abilities, whether you are an athlete, weekend warrior, or looking to be more fit and healthy.
Sue Lucia
Assistant Director of Fitness
Sue grew up in England as a competitive gymnast. After having obtained nationally recognized certifications to teach and train in the fitness industry she took her love and knowledge of the "biz" overseas. Working for several cruise lines and later as a national director and master instructor in the boutique fitness industry Sue is extremely well versed in all things fitness!
Her classes and training sessions are filled with the same passion and drive for life that she has for herself and believes there is nothing more gratifying than nailing a challenge!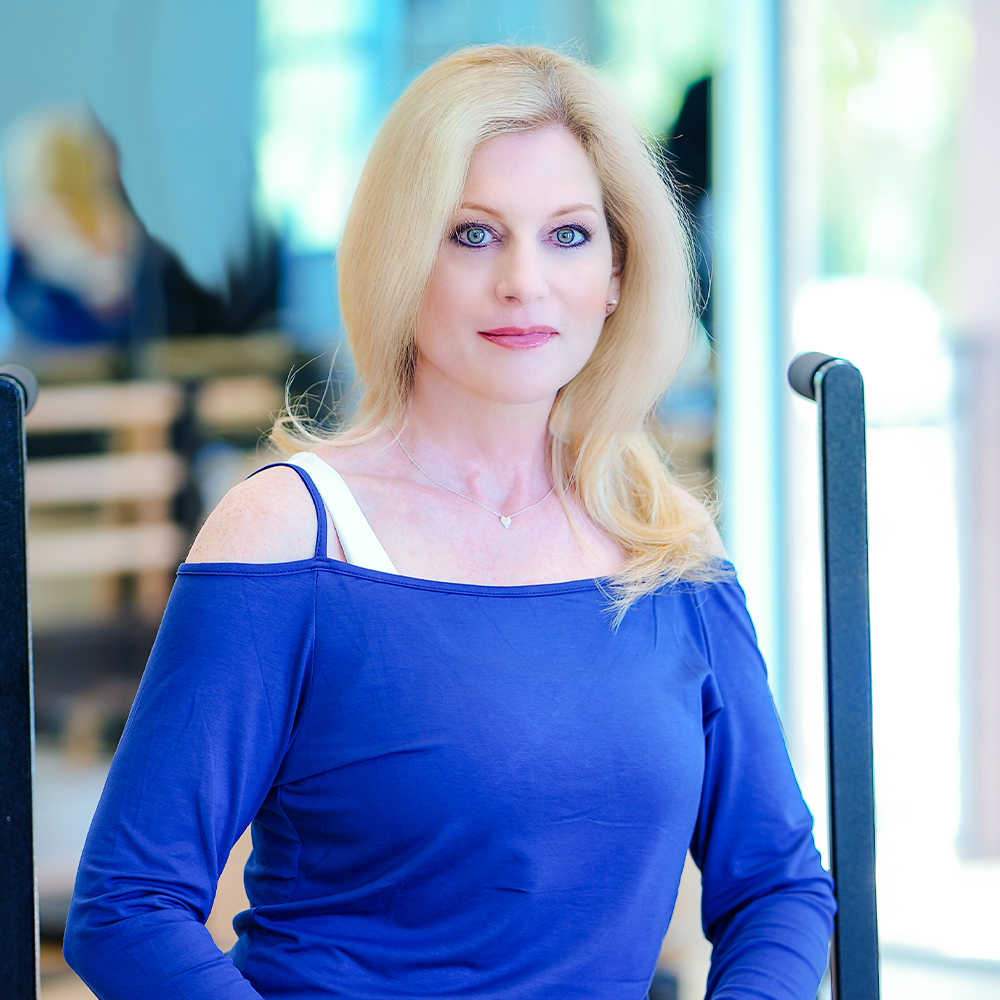 Laurie Didio
Pilates Instructor
Laurie has been a certified Pilates instructor for over 15 years focusing her expertise in Mat Pilates, Reformer and Pilates Apparatus training. Presently she's studying for an additional National Alliance Pilates Certification. Laurie teaches, safe, effective, yet challenging and innovative, private and group sessions. She is a certified personal trainer, cycling and group class instructor for over twenty five years.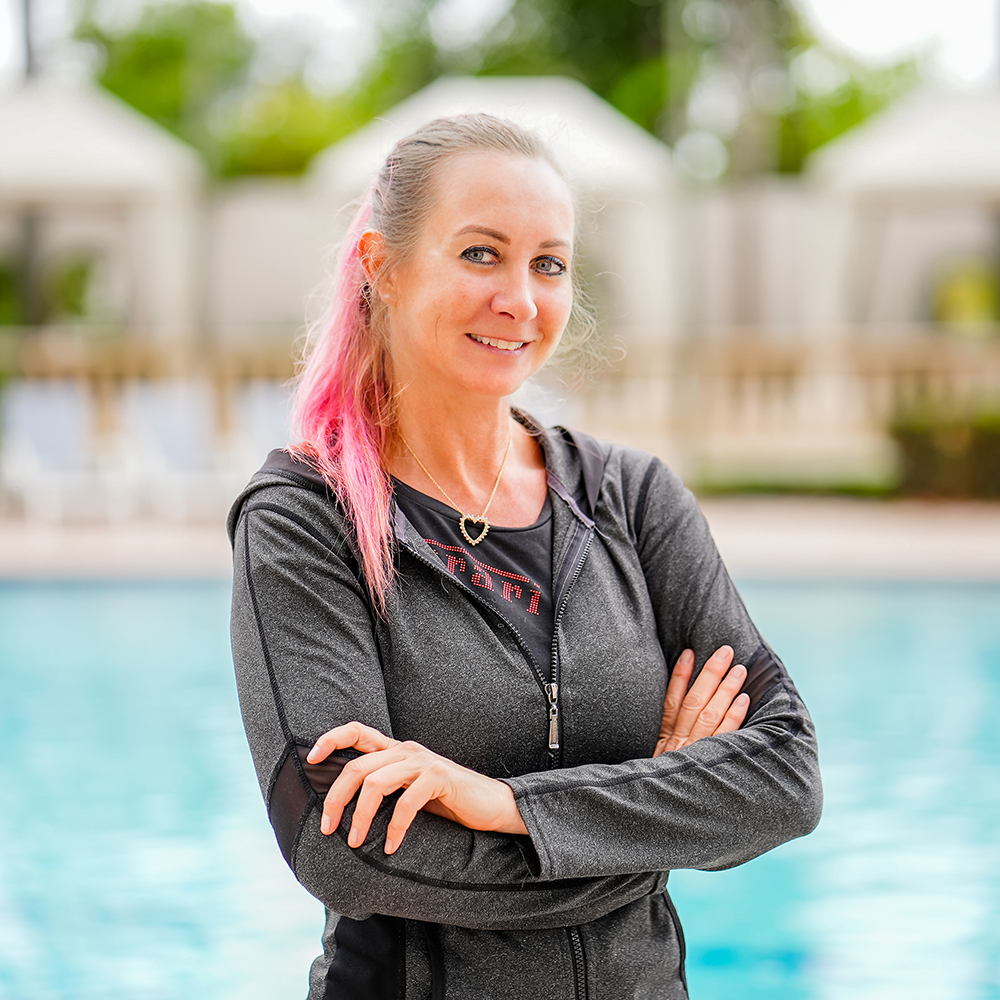 Claudia Sepuka
Aqua Instructor
Originally from Sweden, Claudia brings 20 years of group fitness experience; specializing in Aqua Aerobics, Senior Fitness, Cardio Sculpt, Core Fusion, as well as high intensity classes. Claudia has an ability to create a challenging environment for a wide variety of fitness levels.
Jaqueline Apa
Aqua Instructor
Born and raised in Valparaiso, Indiana, Jacqueline developed a passion for fitness through her athletic upbringing. She is a Certified Aqua instructor through Fit Tour and has obtained continuing education through NASM, ACE, AFAA and The Arthritis Foundation. She has developed a well-rounded skill set in Aqua Barre, Aqua HIIT, Tabata, Stretch and Stride, Super Circuit, Aqua Yoga for Arthritis. The latter can be scaled to meet a variety of fitness needs both in a group environment or personal aqua therapy session. Her motto is "Aqua Fit for Life."
Mark Fair
Basketball Coach
From 2011-2020 Mark Fair has gained valuable experience and accolades throughout his high school, AAU and college career. While attending Reynoldsburg High School Mark made 1st team all-conference twice and 3rd team all-state senior year. He went on to average 20.3ppg 6.5 rebounds during his senior year. Which was the reason he was offered a roster spot to play at Wittenberg University, which is the nation's all-time leader in NCAA Division III men's basketball victories. While playing for Wittenberg he went on to win 96 games with only 18 losses. 3 out of the 4 years Wittenberg made the NCAA tournament while Mark was there, with a sweet 16 appearance during his senior year.
During Mark's training sessions he will take you through a variety of drills from ball handling, shooting, footwork, and defense technique. Throughout the workout, clients will get a high character young man who will teach basketball fundamentals designed to improve your skill set. Each training session will end with words of advice on how to put you in the best position to be successful on and off the court. Looking forward to seeing you soon!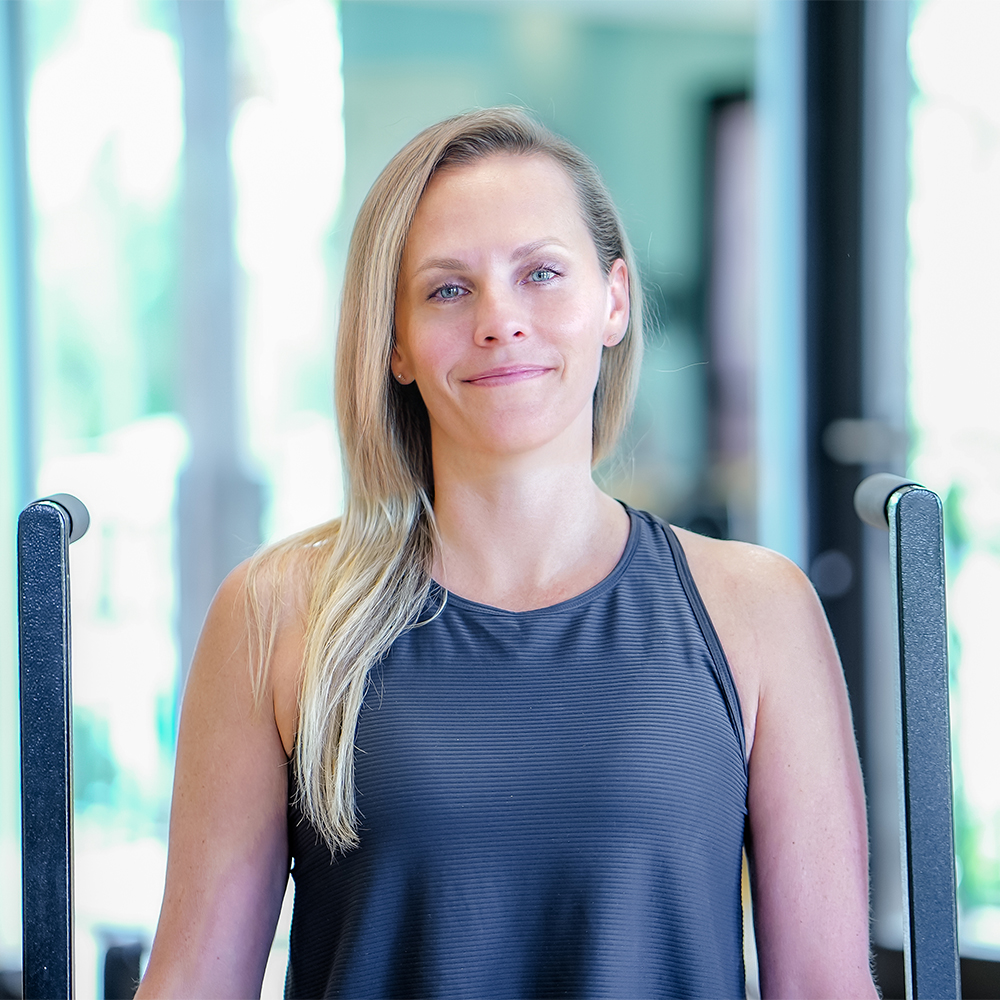 Katrina Solomon
Pilates Instructor
Katrina Solomon has always had a passion for fitness and the benefits it provides. She found Pilates while trying to rehabilitate her back and strengthen her core and instantly fell in love with the Pilates method. Having a background in dance, Pilates was intuitive and in sync with her personal style of exercise.
After being a Horticulturist/Arborist for over 23 years she decided to make her passion her new career. She is certified through Classical Pilates Education, which follows the original Joseph Pilates method. She loves the beauty and strength that Pilates can provide for all bodies of all ages.
Katrina is also Barre certified as well as a NASM certified personal trainer. She loves everything fitness and the changes it makes mentally as well as physically. She is extremely excited to be a part of The Oaks family and what the future holds.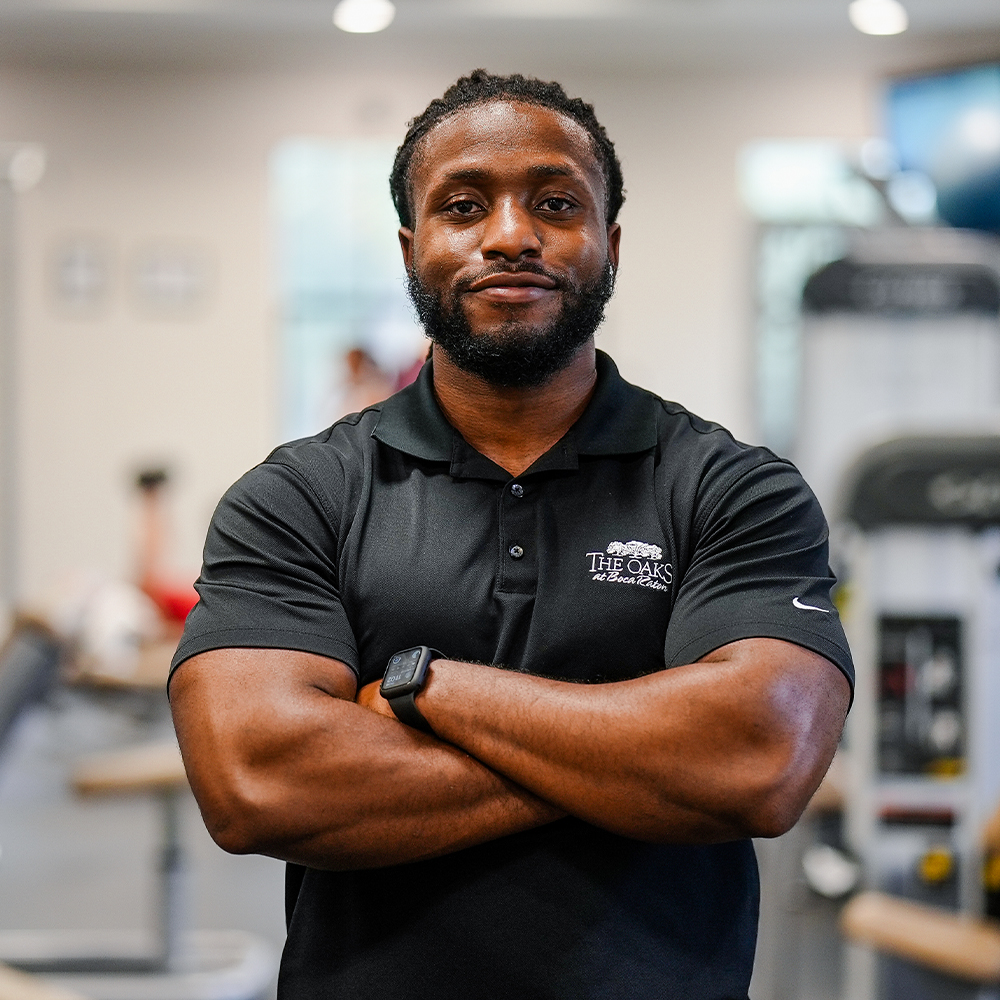 Zikk Omoruyi
Personal Trainer
In the past 8 years, Zikk's impressive football career and 2x state weightlifting appearances garnered attention and allowed him to continue football collegiately. He earned a Bachelor's Degree in Exercise Science and is currently preparing for medical school. During this transition, Zikk hopes to improve the fitness and lifestyle of others. The variety of his skillsets, allow him to take a holistic approach to increasing overall strength, speed, power and flexibility. Each program is catered to your specific goals and abilities, whether you are an athlete, want to increase cardiovascular fitness, or achieve your body goals.
Branden Ellis
Basketball Coach
Coming from an athletic background, Branden Ellis has experience that is well beyond his years. He became involved with sports at the age of five and he has had success at each of level. In high school, Branden was a dual sport athlete representing the basketball and track team. In basketball, Branden received multiple awards and accolades while earning a full ride scholarship to play at NCAA Division ||Lynn University where he is currently going into his senior year. This past season he averaged, 8.8ppg 3.8reb 1.4apg on 49.5% shooting. In track, Branden holds his high school record in high jump and was the 2018 state champion in the event with a jump of 6 feet 10 inches.
Training sessions with Branden will focus on all aspects of the game from proper athletic preparation to the execution of various drills and exercises. During the sessions, Branden will demonstrate and explain the drills to ensure clients understand the importance of the mental and physical aspects of the game. Come join a fun environment while learning to become a better athlete and basketball player. Hope to see you soon!
More About Fitness
Register for Clinics, Classes, and Events from your mobile device!